20 MS 18

M I N S A N

SAUERS

About Me

I am a musician, photographer, biker, hunter, computer nerd, and a few other things to boot. While my level of accomplishment in any given area is up for debate, there is no doubt that my interests are broad and varied.
---
News
September 2015 - My wife has opened a photography studio in Cold Spring, MN. Be sure to visit her page at www.vividphotographystudio.com



August 2011

- Minsan has joined the Christian Motorcyclists Association or CMA. To learn more about the organization please visit http://www.cmausa.org/



January 2011

- Minsan got a custom made pedalboard from Olson's Fine Furniture. See it here!



March 2010

- Minsan has finally started a MySpace Music page. Check it out here.
---
2018 All Rights Reserved. All site content and media copyright of Minsan Sauers.
Powered by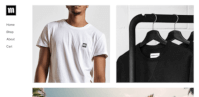 Create your own unique website with customizable templates.