2002 Honda Shadow Aero 1100
Up until the Spring of 2014, my ride was this beautiful two tone purple and silver Honda Shadow Aero 1100. These bikes were only made from 1998 to 2002. They really have a nice vintage look to them, and are finely crafted machines. My only complaint about the bike really has been the seat, which by many other rider's accounts is one of the most uncomfortable ones ever made. I have since remedied this situation with a Mustang seat that has made a huge difference for me. I sold the bike to finance a trip to China and while it was great ride, I'm looking forward to whatever my next bike will be. There are numerous resources on the web about this bike, but the best information can be found at the All Aero Forum at www.delphiforums.comA nice review can be found here: http://www.motorcyclecruiser.com/roadtests/honda_shadow_aero_1100/index.htmland my YouTube videos can be found here: http://www.youtube.com/user/msauers74 I've got way too many pictures of the bike so I won't be posting them all, but here's a sampling of the better ones:
---
Powered by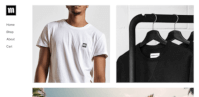 Create your own unique website with customizable templates.